Join us on our next Invisalign Open Day!
Darwenside Dental Practice is holding an exclusive Invisalign Open Day on Saturday, the 25th of November 2023 for patients (both registered and non-registered) across Darwen, Blackburn and Lancashire!
The countdown is on! Join us on our exclusive FREE Invisalign Open Day, where we are giving away up to £790 in discounts & goodies! If you are keen to have a look at what your smile transformation could look like, then come along to our next Invisalign Open Day.
What are the benefits of  Invisalign:
Trusted by over 13 million+ patients worldwide
It is very discreet thanks to its clear aligner system
It's removable so you can brush and floss your teeth with ease
Custom-made aligners have been designed with comfort in mind
Appointments are quick and convenient with no arduous wire changes or bracket repositioning
Suitable for teenagers and adults
Why choose Invisalign:
Teeth straightening can improve your smile and improve your confidence. It can help improve the appearance, position and function or crooked or misaligned teeth. Many times, a bite may need to be corrected, or teeth must be more closed aligned before a smile makeover can take place. This is done to reduce the amount of treatment or tooth reduction required to preserve more tooth.
Invisalign can correct:
Crowded and crooked teeth
Space or gappy teeth
Deep bites, where your teeth overlap your bottom teeth excessively
Underbites, where your lower teeth sit in front of your upper teeth
Crossbite, where one or more of your upper teeth bite on the inside of your lower teeth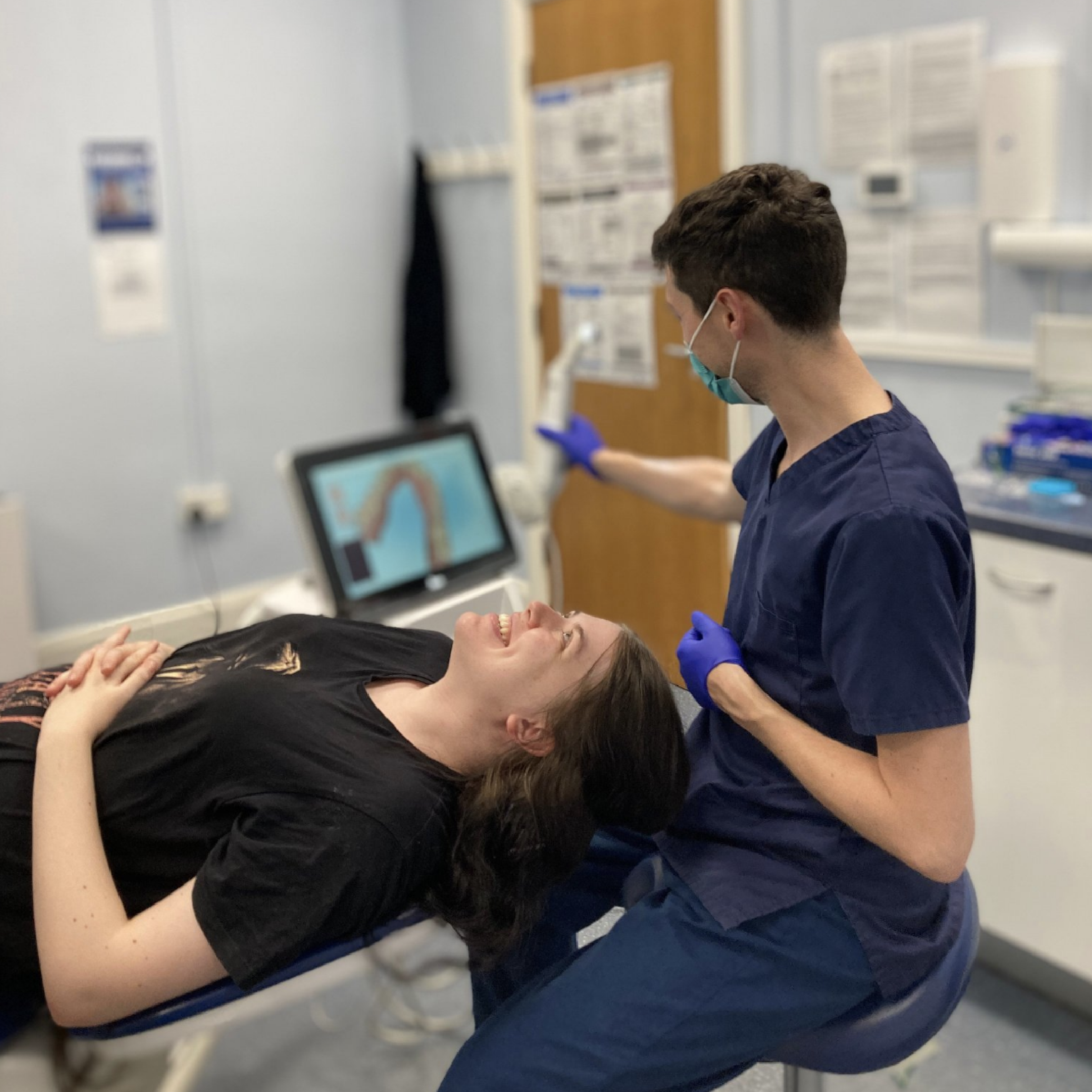 Only limited spaces are available
Clear aligners, such as Invisalign, are an adult teeth straightening system that we love because it's proof that it's never too late to get the smile you want! Subject to the clinician's recommendation, clear aligners offer a fast and discreet way to straighten your teeth.
So, if you think you missed your chance to have braces as a teenager – and train tracks are out of the question as an adult – then pop into Darwenside Dental Practice for a consultation, and find out if clear aligners are the answer you've been waiting for…
Plus they work fast – think weeks not years – so you can look forward to a straight smile and renewed confidence in no time at all!
If you want to join us at our next Invisalign Open Day, get in touch. Hurry though! Only a couple of spots remain… To start your Invisalign journey get in touch with the Darwenside Dental team by calling 01254 703020 or click here to sign up and secure your spot.
Love your smile – spread the cost of your cosmetic, teeth straightening or implant treatments with 0% finance available
Join our Invisalign Open Day in Blackburn with Darwen!