We are an experienced Invisalign provider in the Blackburn with Darwen area!
Darwenside Dental Practice offers Invisalign (Invisible Teeth Straightening) treatment to our patients (both registered and non-registered) across Darwen, Blackburn, Bolton and Lancashire!
Clear aligners, such as Invisalign, is an adult teeth straightening system that we love because it's proof that it's never too late to get the smile you want! Subject to the clinician's recommendation, clear aligners offer a fast and discreet way to straighten your teeth.
If you want to join our next exclusive Invisalign Open Day and save £790 on discounts, including FREE Teeth Whitening, then click here to learn more.
So, if you think you missed your chance having braces as a teenager – and train tracks are out of the question as an adult – then pop into Darwenside Dental Practice for a consultation, and find out if clear aligners are the answer you've been waiting for…
Orthodontic or teeth straightening is used to treat a wide variety of dental problems, such as:
Crowding – teeth to close together
Spacing – gaps between the teeth
Overbite – teeth overlap too much
Overjet – front teeth stick out
Underbite – lower teeth stick out
Crossbite – teeth bite on the wrong side of each other
Openbite – teeth do not meet when biting
Misplaced midline – centre lines of upper and lower teeth don't align
A consultation appointment with one of our specialists is your first step. They will spend time assessing you and whether you are suitable for this type of treatment. In some cases, conventional orthodontic treatment is a better option and you will be advised of this.
If you decide to have the treatment, an initial appointment will be made to take impressions and notes to plan your treatment. Photos will also be taken. Once your aligners have arrived, you will need another appointment, usually an hour, to have it fitted.
You will then come back every 4-6 weeks for the next 3-6 months to receive a new set of aligners each month, as your teeth begin to move. This varies from one patient to another. It is important to maintain excellent oral hygiene during your Invisalign treatment and our staff will advise you about this.
Once your treatment has been completed and the brace has been removed, the specialist will give you the options on which retainers (fixed or removable) you'd like to have.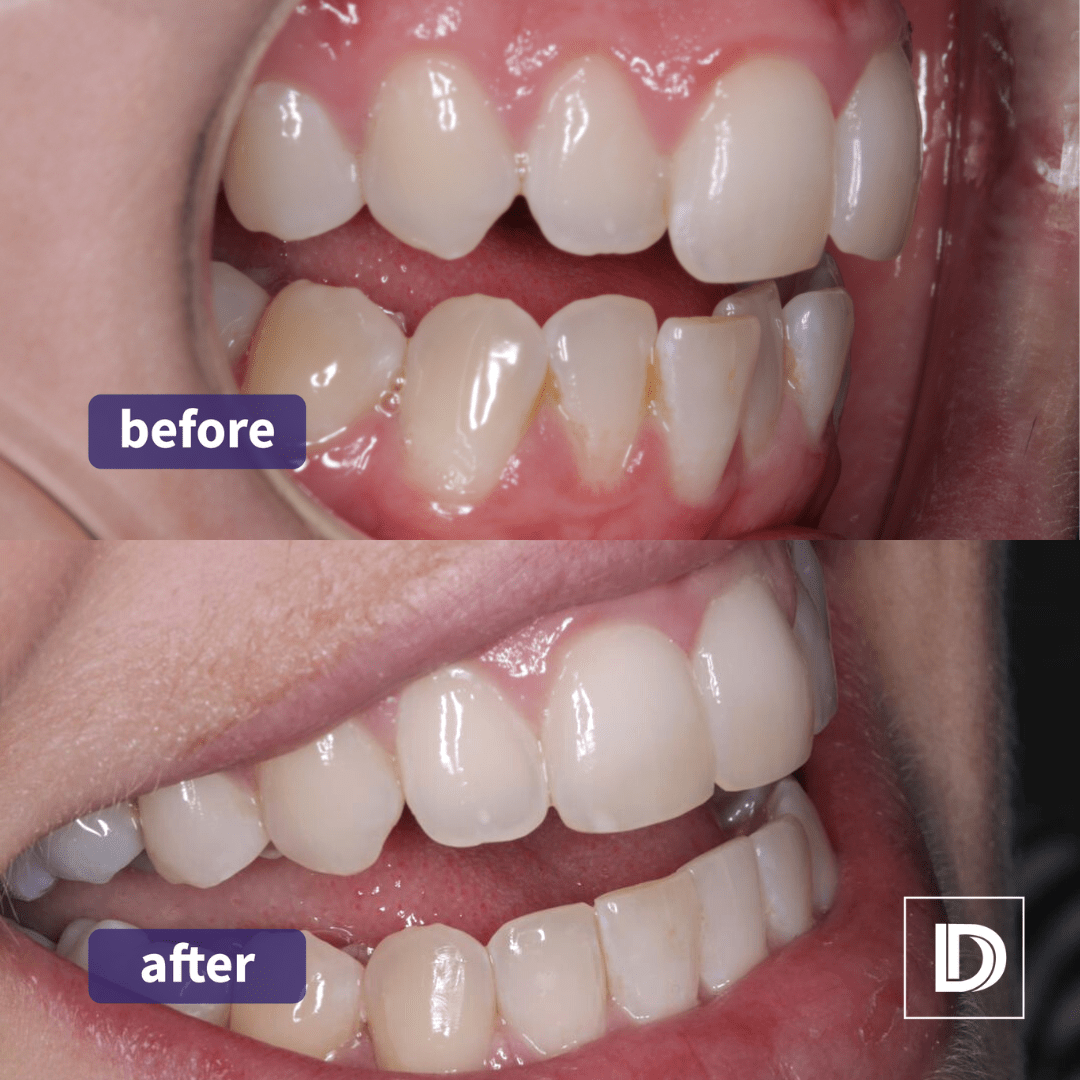 Clear aligner systems like Invisalign offer a discreet, convenient, and high-tech way of straightening teeth fast. Custom-made to fit precisely over the top of your teeth, they're barely visible when worn, and removable for when you want to eat, clean them or attend a particularly special occasion.
Plus they work fast – think weeks not years – so you can look forward to a straight smile and renewed confidence in no time at all!
Book your appointment with one of our Invisalign specialists, by calling Darwenside Dental Practice on 01254 703020.
Interested in Invisalign in Blackburn & Darwen?