Smile!
Smiling makes us feel happy. It makes us feel more confident and overall just good about ourselves. Not only does smiling makes ourselves feel good, but it also has a positive effect on people around us too.
Feeling confident about your smile
Whatever it is you want to do, whoever it is you're talking to, it's much easier when you feel confident about your smile. At Darwenside Dental practice, we offer simple smile makeovers which range from teeth whitening to more complex makeovers that can include teeth straightening, veneers, implants and bridgework. When it comes to cosmetic dentistry, nothing is impossible and it can be seen as an investment in yourself, your smile and ultimately, your confidence.
Smile for a special occasion…
Do you have a special occasion coming up? This could be your Wedding Day or your Silver Wedding Anniversary. You might be planning the trip of a lifetime or your graduation from University? All of these occasions will no doubt involve lots of pictures being taken. These photos will create memories for you to keep and look back on for the rest of your life and you don't want to be afraid to smile on those pictures and show the real you. So, whether it's your big day or the trip of a lifetime, the team at Darwenside Dental can help you feel confident with your smile.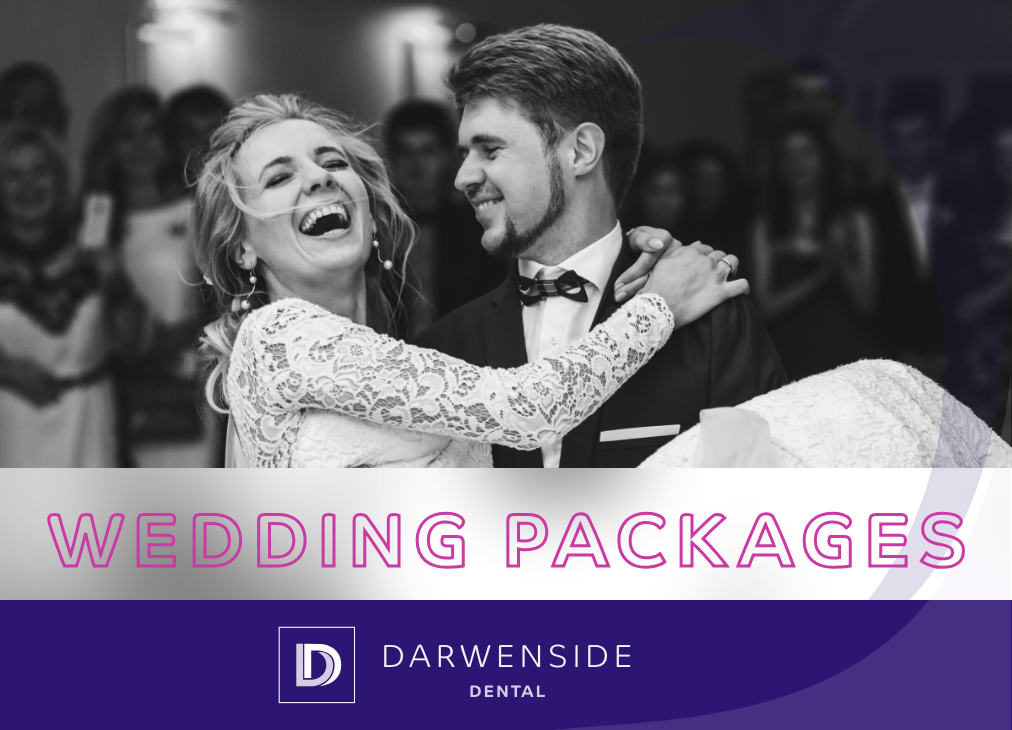 If you would like some more information, contact us by phone or email to book a consultation.
We also offer a Bridal package for the happy couple and easy to arrange finance to help spread the cost.
Phone: 01254 703020
email: enquiries@darwendental.co.uk